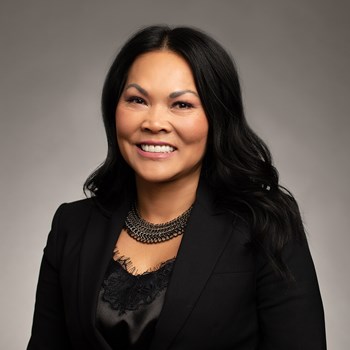 Scope of Experience
Horth Hong specializes in the leasing and sales of neighborhood shopping centers as well as tenant and landlord representation with an emphasis on the sale and build-to-suit of retail pad buildings and commercial land. Hong's depth of knowledge means she also provides target marketing for her tenants. Hong exceeds the expectations of her clients as a result of her thorough diligence during the entire transaction. Her successful execution of all engagements is a result of her hard work, rigorous focus, and quality customer service that continues to underscore her clients' goals.
Background & Experience
Hong revels in supporting and facilitating negotiations required in each transaction. Currently, she coordinates all aspects of leasing and construction for tenants and landlords. One of her significant clients is Pacific West Development, with whom she is responsible for more than 400,000 SF of retail space. Hong has experienced the positive impact her position can have on her community. One of her more memorable transactions was a land sale to the State of Arizona that resulted in new housing being built for a local women's shelter.
Her path to commercial real estate started when she worked at Pasternack Properties. Her duties there included leasing spaces in the firm's portfolio. She learned the nuances of commercial real estate at Interra Development. At that time, she refocused her career on being a commercial real estate broker and joined the team at NAI Horizon in 2009.
Professional Associations & Designations
Hong is a member of the International Council of Shopping Centers (ICSC). She holds an Arizona real estate license. In 2019 she was featured in a Commercial Executive Magazine profile of industry professionals with diverse backgrounds titled "The American Dream." Hong was a Cambodian refugee whose family left that country during its civil war in 1980. Her family ended up at a refugee camp in Thailand. After four years, the family was sponsored by a Lutheran Church in Phoenix and came to the U.S. in 1985 as political refugees.
Strategic Clients
Pacific West Development
Pasternack Properties
A.D. Horan/Southern Plaza
Simplified Properties
Hibachi, Sushi & Grill
Kimball Boba Tea
Pho Bowl