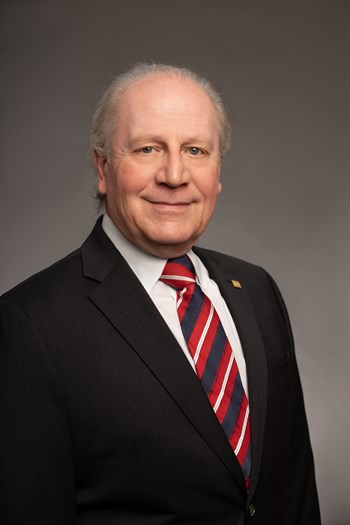 Specialties
Development, Industrial, Investment, Logistics / Multi-Modal
Scope of Experience
Isy Sonabend is Executive Managing Director at NAI Horizon with expertise in development, industrial properties, investment, and logistics/multi-modal transportation. Isy specializes in the Sale, Purchase and Lease of Industrial Properties. Isy is focused on advising his clients in the Development, Investment, and Utilization of Real Estate to achieve best outcomes and results.
Background & Experience
Isy joined NAI Horizon in 1999, with a career that spans 33 years of commercial real estate experience in Arizona and California. Prior to joining NAI Horizon he had commercial real estate stints at Lee & Associates in Phoenix and Fox Industrial Realty in Los Angeles. his background includes work at Dina Finzi Apparel in Los Angeles and Betmatex Industries and Bruck Machine Co. in Montreal, Canada.
Education
Isy attended McGill University in Montreal, Canada.
Professional Associations & Designations
Isy is a member of NAIOP Arizona, the NAI Global Industrial Council, and NAI Global Logistics. He is consistently a top producer at NAI Horizon as well as a top 5 industrial producer for 10 years running.
Transaction History
Carvana | 150 Acres
ViaWest Group | 10 Acres
Industrial Outdoor Venture | 10 Acres
Wabash | 50,000 SF /12 Acres
MasTec | 25,000 SF
Progressive Insurance | 75,000 SF
Benson Industries | 93,489 SF
Buddy Stubbs Harley Davidson | 35,000 SF
Cardinal Industrial | 244,295 SF
Danby Appliances | 155,000 SF
Duro Bag Co. | 126,000 SF
Elliott Electric | 33,000 SF
Enclos Corporation | 117,780 SF
Fruehauf Trailers | 20 Acres
Lisanti Foods | 98,000 SF
Mountain View Corporate Center | 73,000 SF
Strategic Clients
Carvana
ViaWest Group
Industrial Outdoor Venture (IOV)
Express Home Services
Int' Furniture Direct (IFD)
Pima Door & Supply
MasTec
Elliott Elctric Supply
Overhead Door
Benson Industries, LLC
Danby Appliances, Enclos, HERC
Beard integrated Systems
Preferred Pump
Grimco Inc
Fruehauf Service Trailers
ATC/VanCom
Unitech Industries
Hurley Properties
Smith Pipe & Steel
Sunstate Equipment
Alpha Technologies
FBM Gaming
Liquid Web
First Industrial
Rugged Liner
City National Bank
Cohen Asset Management
Nationwide Savings & Loan
Ingram Paper
Trammell Crow
Kirk Paper
Pioneer Envelope
Wells Fargo
Waste Management
City National Bank
Nationwide Savings & Loan
Edson Electric, Division of Home
Depot
Shapco Inc