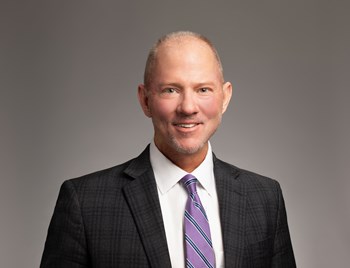 Specialties
Investment Sales
Scope of Experience
Mr. Neville is a licensed Arizona Real Estate Broker and a graduate of Arizona State University. He has over thirty-two years of diversified real estate experience focused in investment sales and portfolio leasing. Areas of expertise include disposition and acquisition, valuation services, underwriting and land sales. Mr. Neville is proficient in all aspects of marketing and selling commercial investment properties including office, retail, medical office, industrial, multi-family and land. Lane is the brokerage team leader for the Investment Services Group (ISG) and the Special Asset Solutions group (SAS).
Background & Experience
Before joining NAI Horizon in 2011, Mr. Neville was the Managing Partner and Founding Member of Integra Property Advisors, a niche investment sales company located in Scottsdale, Arizona specializing in distressed property acquisitions. Prior to Integra Lane specialized in commercial and industrial land sales at Land Advisors Organization. The first decade of his career was dedicated as a leasing specialist of office, retail and industrial buildings with Insignia/ESG. Throughout his career Lane has held several senior real estate executive positions with national property and brokerage companies. Prior to Land Advisors, he was Managing Director of the Western Region for Kennedy-Wilson Properties. Prior to that Mr. Neville was Director of Leasing & Brokerage for Insignia/ESG. Before Insignia, Lane was the Senior Marketing Manager at Tishman West Companies. He began his CRE career as a high-rise office leasing agent with CBS Property Services.
Mr. Neville has completed over 1,300 sale and lease transactions valued in excess of $1.5 Billion.
Education
Arizona State University - Bachelor of Science, Psychology
Professional Associations & Designations
NAI Horizon "Top 10" Producer 2012-2018
"Deal of the Year" 2005 – First Industrial Realty Trust
National Association for Industrial and Office Parks (NAIOP)
International Council of Shopping Centers (ICSC)
Greater Phoenix Economic Council (GPEC)
Transaction History
2944 Plaza - $4.63M – 28,312 sf office

Deer Valley Center – $14M - 128,569 sf anchored retail

Scottsdale Raintree – $11M – 103,924 sf anchored retail

Gallery Row – $3.8M - 22,439 sf retail shops

Pointe Business Park - $11.4M – 103,672 sf office

Southgate Center II - $3.4M – 95,154 sf retail box

Litchfield Fry's Marketplace - $9.66M – 18,801 sf anchored shops

Shops at Fry's Marketplace - $4.83M – 20,669 sf anchored shops

Tri-Pointe Plaza – $7.1M – 152,567 sf medical office

Mercado del Lago - $8.88M – 61,319 sf retail shops

Villa Contento - $6.36M – 70,818 sf (38 units) residential condos

Union Hills Square - $2.73M – 11,878 sf retail shop space

Islands Village - $7.5M – 103,082 sf anchored retail

Grunow - $2.0M – 46,574 sf medical office

Macayo's Plaza - $7.3M – 57,738 sf anchored retail

Ross Plaza - $3.0M – 65,000 sf anchored retail

Las Palmas - $4.05M – 55,874 sf medical office plaza

Arbor Court - $3.75M – 63,980 sf office property

Cotton Lane - $3.0M – 36,844 sf retail shops

Ahwatukee Mercado - $6.9M - 54,065 sf anchored retail

Hamstra Square - $7.1M – 81,148 sf anchored retail

Siete Square - $1.7M – 35,950 sf anchored retail

Elliot Plaza - $12.95M – 148,797 sf anchored retail

8698 East Raintree - $3.2M – 29,900 sf retail sub-anchor

Ventana Lakes Village Center - $6.5M – 35,950 sf anchored retail

The Crossings of Fountain Hills - $1.85M – 20,661 sf retail shops

2500 E Chambers – $2.7M – 99,969 sf industrial

17200 N Perimeter - $4.7M – 42,418 sf suburban office

AMEX Regional Operational Center - $32.38M - 330,252 sf data center
Strategic Clients
Arizona Partners
Arizona State Retirement System
BBVA Compass
British Petroleum
Carlson Real Estate Company
C-III Asset Management
City of Phoenix
CWCapital Asset Management
De Rito Partners
Dignity Health
DMB Associates, Inc.
El Paso Natural Gas
Evergreen Development
First Industrial Realty Trust
Karlin Real Estate
Kitchell Development Company
Maricopa County Community College District
McShane Corporation
M&I Bank
Metropolitan Life Insurance Company
National Bank of Arizona
Park Corporation
RW Partners
The Block Sports Company
WDP Development Partners
Wentworth Property Company