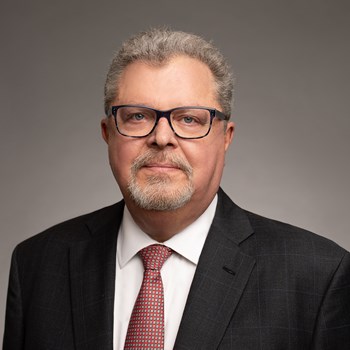 Specialties
Industrial
Scope of Experience
Rick Foss is responsible for selling and leasing industrial properties, particularly in the Central Phoenix, Sky Harbor, and Southeast Valley submarkets. He built his career in commissioned sales and building strong relationships, which is well suited for his commercial real estate journey, where he exclusively works with small business owners. Foss is client-centric, focusing his attention and strategy on the real estate goals of his clients. His expansive market knowledge and adherence to his clients cultivate timely deliveries and precisely managed projects.
Background & Experience
Since moving to Phoenix from Washington, D.C., in 1999, Foss has negotiated more than $200 million of commercial real estate transactions for sellers, buyers, landlords, and tenants. Foss joined NAI Horizon in 2010. He possesses 21 years of commercial real estate experience in Arizona. His career has focused on representing local business owners in purchasing/selling and leasing industrial properties to house their businesses. Today, he primarily obtains business by working with previous clients or referrals from those clients.
Education
Foss graduated from Miami University in Oxford, Ohio, earning a Bachelor of Arts & Science degree.
Professional Associations & Designations
Foss is a candidate for CCIM (Certified Commercial Investment Member) designation.
Transaction History
Buyer/Seller: PRG Parking Management, 13 acres purchase
Buyer: Danby Appliances, 155,520 SF lease
Tenant: Enclos, 117,780 SF lease
Tenant: Benson Industries, 93,489 SF lease
Tenant: Waste Recycling Container, 68,000 SF purchase
Buyer/Seller: Birtcher Arizona, 67,000 SF lease
Tenant: Joined Alloys, 56,652 SF lease
Tenant: Autohaus AZ, 50,000 SF lease
Tenant: National Pool Tile Group, 40,000 SF lease
Tenant: G. Reeves, 40,000 SF purchase
Buyer/Seller: USD, 38,000 SF purchase
Buyer: KCB Properties, 36,507 SF sale
Buyer/Seller: First Electronics, 35,000 SF
Tenant: WRPC, 35,000 SF lease
Buyer: Di-Matrix, 34,768 SF
Buyer: Joined Alloys, 34,768 SF
Strategic Clients
ABLE Engineering
ADESA Inc. / KAR Holdings
Capital Crossing
Danby Appliances
Dunbar
Empire Southwest
First Electronics
Healthcare One
National Pool Tile Group
Pacific Equities
Phase One Realty
PRG Parking Management, LLC
Super Radiator Coils, LP
Traffic Control Services
Red Bull Desert Sales, LLC