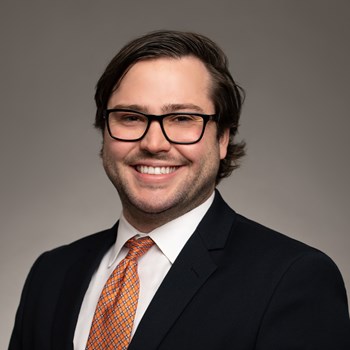 Specialties
Office/Industrial/Land
Scope of Experience
Cole Neville is an effectual professional and second-generation commercial real estate agent at NAI Horizon. He works with clients on brokerage opportunities focusing on the acquisition and sale of multi-tenant office and retail properties throughout Metro Phoenix. He specializes in commercial site selection for commercial and corporate users. Neville is dedicated to supporting his client's entry and expansion in one of the fastest-growing markets in the United States. He is diligent in his pursuit of successful transactions overcoming any obstacles or challenges with tactful problem-solving. His trustworthiness, relatability, and impeccable communication guarantee a high-quality customer service experience. Mr. Neville's ability to leverage his skills leads to impeccable performance and consistently exceeding desired metrics.
Background & Experience
Cole Neville is an exceedingly proficient young professional. After completing college at the University of Kansas, Neville worked at CDW, a Fortune 200 company that has provided IT solutions and services for the past 40 years. While at CDW, Mr. Neville was an Account Manager responsible for sales and customer satisfaction. He worked with 500+ employee-sized clients based in Metro Phoenix, Las Vegas, and New Mexico. The skill he obtained from this role gave him experience that significantly contributes to the personalized experience Mr. Neville delivers to his clients in the commercial real estate field.
Today he is an integral part of NAI Horizon's Investment Services Group.
Education
Cole Neville earned a Bachelor of Science degree from the University of Kansas in Political Science and Government with a minor in Psychology.
Professional Associations & Designations
Cole Neville is a licensed real estate salesperson in the state of Arizona.
Transaction History
3080 N. Civic Center Plaza, $8.2M, 23,240 SF creative office
Novel Val Vista, $7.5M, 8.61 acres of apartment land
2944 Plaza, $4.63M, 28,312 SF office
IHOP, $4.32M, 4,079 SF NNN retail property
Chandler Medical, $4.2M, 22,500 SF medical office building
11909 N. Division, $4.11M, 14,333 SF medical office building
Apache Trail Marketplace, $2.341M, 12,380 SF retail