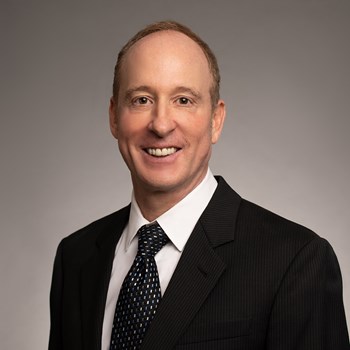 Specialties
Office
Scope of Experience
Jay Mininberg, J.D. specializes in the office market, multi-tenant, owner/user properties, investment, and commercial land sales. He has become acutely familiar with the unique needs of international clients working to establish a presence in the United States and, more specifically, Arizona. A culmination of business acumen, legal intelligence, and a strong work ethic and focus allows him to best serve his client's needs and exceed expectations. Coming from a strong business background, Mininberg understands the intricacies of running a commercial operation and empathizes with his clients while guiding them to achieve their real estate goals. Mininberg strives to align with the client's objectives and, ultimately, their success. He prioritizes establishing clear expectations and vision to reinforce his understanding of their motivations and requirements. Mininberg is strategically focused and goal-oriented while prioritizing his client's needs above all else. When working with international clientele, Mininberg is uniquely familiar with the complexities of working through languages and international time zones and patiently guiding the clients through the transaction details to achieve their real estate goals in a different landscape from which they are familiar.
Background & Experience
Mininberg's desire to reenter the commercial real estate market stems from his personal and professional understanding of the importance of clients achieving real estate goals to minimize overhead and maximize success. A lawyer by background and entrepreneurial executive, Mininberg built his textile rental services company from inception to acquisition. Starting independently, he conducted market research and established vendor and supplier relationships. After moving to Arizona, he was CEO and founder of two textile rental service companies in Arizona and Nevada. The corporation serviced all Circle K stores statewide in Arizona and Nevada. Other clients included (77) Domino's Pizza locations, Microchip Technology, Shamrock Foods, all Oregano's Pizzerias, Apollo Education Group, Arizona Heart Hospital, Maricopa County Integrated Health Systems, and Blue Cross Blue Shield. Mininberg developed and executed all corporate activities, funding, legal, marketing, sales, customer service, and plant operations. He positioned Arizona and Nevada corporations for acquisition, with respective transactions closing in July 2011 and March 2012.
Before moving to the Southwest, Mininberg worked as a broker for a boutique real estate firm in Potomac, Maryland. The firm offered commercial sales, leasing, raw land, development, and financing services. He was a principal investor in numerous transactions.
Education
Jay earned an undergraduate degree from Boston University and a law degree from Nova Southeastern University in Ft. Lauderdale, Florida.
Professional Associations & Designations
Mininberg has received numerous awards and was among NAI Horizon's Top Producers in July 2022, February 2021, November 2020, and September 2020.
In addition to his commitment to his clients in the commercial real estate industry, he is an active and devoted community member. Mininberg donates time and resources to many of his favorite organizations, including Phoenix Rescue Mission, HandsOn Greater Phoenix, JFCS, Scottsdale Boys and Girls Clubs, and the JCC. During the pandemic, Mininberg organized his community's first food drive, which has since become an annual tradition, resulting in the donation of hundreds of pounds of food and wellness supplies.
Transaction History
11111 N. Scottsdale Rd., Suites 225, 235, Scottsdale, $1.51M investment sale, 2020
10301 Georgia Ave., Silver Spring, Maryland, $1.74M 10-year lease, 2020
Harvest Health, 716 E. Roosevelt St., Phoenix, $2.54M 10-year lease, 2021
11111 N. Scottsdale Rd., Suites 225, 235, Scottsdale, $1.55M sale, 2022
SCH International (Taiwan), 10851 N. Black Canyon Hwy., Phoenix, 5-year lease, 2022
Welmade Technology Corporation (Taiwan), 1745 W. Deer Valley Rd., Phoenix, 5-year lease, 2022