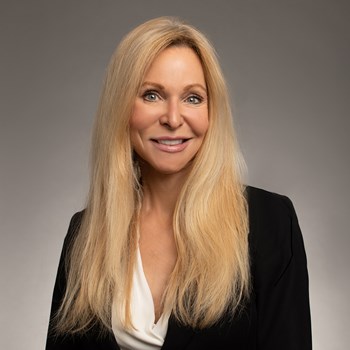 Specialties
Office Tenant Representation
Scope of Experience
Laurel Lewis specializes in real estate-related marketing and strategic planning, site acquisition or disposition, renewal and relocation studies, financial analysis, negotiation, and development of transaction terms and marketplace analysis. She has a multifaceted skill set and a depth of knowledge that allows her to successfully represent both landlords and tenants through the sale and leasing of multi-tenant office properties and owner-user buildings throughout Metro Phoenix. Lewis has an innate ability to navigate any transaction with ease. However, she will take any opportunity to traverse a unique challenge in a way that allows her to learn and grow. This ongoing desire for growth contributes to Lewis' confidence and drive in her varied contributions to commercial real estate. Lewis values community, transparency, and building trust in her interactions while focusing on meeting the needs of the team involved in every sale. Her confidence, extensive knowledge of the industry, and problem-solving mentality, matched with her commitment to her values, enable her to see each of her client's real estate goals come to fruition.
Background & Experience
After 30 years in the commercial real estate industry, NAI's international capability and bandwidth to service office tenants in any part of the U.S. or across the globe serve Lewis well. She is known for being highly professional, accessible, easy with which to communicate, and adept at finding intelligent solutions to issues long before they become problematic. Lewis has a documented history of successfully supporting a large educational organization in expanding to Phoenix. Lewis gained her industry experience working for Grubb & Ellis BRE, Cassidy Turley BRE Commercial, and Insignia ESG.
Education
Lewis is a graduate of the University of Phoenix with a Bachelor of Science degree in Business Administration.
Professional Associations & Designations
Lewis is listed as AZRE's 2023 People to Know in Commercial Real Estate. She is a force both in the field and in the community. Her expertise in office properties is consistently recognized at NAI Horizon and in the Metro Phoenix commercial real estate community. She was NAI Horizon's 2019 Top Producer and consistently ranks on that prestigious list. Lewis was selected to the 2020 People to Know in Commercial Real Estate by AZRE magazine and was recognized in 2018 on the 2018 AZRE Most Influential Women in Commercial Real Estate list. Lewis contributes her expertise to business media publications, including Western Real Estate Business and the Phoenix Business Journal. She is a member of NAIOP Arizona, Valley Partnership, ULI Arizona, and the Arizona Small Business Association (AZBA). Laurel currently volunteers with Andre House, a Phoenix non-profit that provides for the unsheltered. She has also volunteered with New Pathways for Youth, having served as a mentor to young women. Lewis shares her industry expertise on industry panels: the 2017 NAIOP National Conference.
Transaction History
Lewis has more than $180 million of commercial real estate transactions and has sold more than $100 million of office properties.
Strategic Clients
Tufts University
Simplicity Insurance Group
Dowl
Southwest Behavioral Health
Solera Health
State Bar of Arizona
Optum
Dynasty Farms