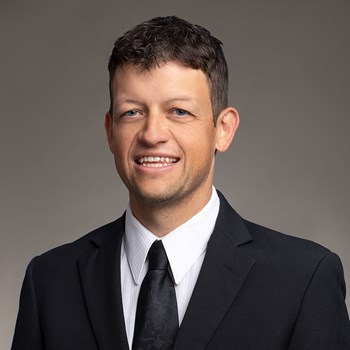 Specialties
Retail
Scope of Experience
Matt Harper specializes in retail leasing and sales, emphasizing small businesses and growth investors. He lays a sturdy foundation of trust with the client by developing strong rapport and utilizing innovative solutions that prioritize the client's best interests and goals. Harper is a highly motivated individual with a strong work ethic. His unyielding core values make Harper timely, responsive, and persistent in dealing with the requirements of his diverse clientele. Harper values building long-term relationships with his clients while supporting their evolving needs.
Background & Experience
Harper initially focused on residential real estate prior to spending four years abroad working for the Department of Defense Education Activity as a school counselor working with military dependents in Japan and South Korea. Upon returning to the States he formally transitioned to commercial real estate. Harper continues to provide the same quality of service to the several hundreds of corporate transactions he has completed. Since joining NAI Horizon, he has been integral to several small clients, growing into more extensive, larger portfolios and investments.
Education
Harper graduated from Northern Arizona University in Flagstaff, where he earned both a Bachelor of Science Degree in Criminal Justice and Sociology and a Master's degree in School Counseling.
Professional Associations & Designations
Harper earned the prestigious designation Certified Commercial Investment Member (CCIM) in 2016. He served on the Central Arizona CCIM Chapter as Treasurer from 2018 to 2020. Harper has been a Top 10 Producer at NAI Horizon from 2018 to 2022 and has had the most transactions each year since 2018. He received the CoStar Power Broker Award for transaction volume in 2017. He obtained his Arizona real estate license in 2007.
Away from the office, Harper has always enjoyed playing, coaching, and officiating hockey. He played on the NAU club team and officiates to stay involved with the sport.
Transaction History
Harper has completed more than 425 sale and lease transactions since 2015.