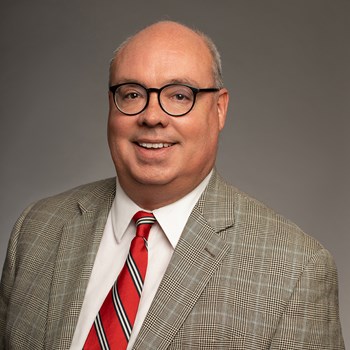 Specialties
Office
Scope of Experience
As a former owner of commercial real estate properties, Troy Giammarco brings a unique and holistic approach to each property, relationship, and transaction. A specialist in the office market, Giammarco provides tenant representation for local, regional, national, and international clients and landlord agency services for institutions, national investors, and private investment groups. Giammarco is a dynamic agent who is client driven. His versatility in the field and extensive market knowledge have expanded his reach to telecom, data centers, and tech space representation, including national switch and co-location facility rollouts. Giammarco also provides foreign government representation for ambassadorial offices and the repositioning of assets for private investors.
Background & Experience
Giammarco is an accomplished commercial real estate agent with more than 25 years of experience in the industry. He started his career with a development firm in New York City and has since grown to an established agent in the Greater Phoenix Area with international influence. In his career, Giammarco has completed more than 14 million square feet of successful assignments in more than 25 cities in 14 states and sustains an upward hike in reach. Giammarco joined NAI Horizon in 2012. He previously worked at GVA Advantis, Insignia/CBRE, and Newmark Knight Frank. Giammarco was a founding member of the National Telecom Group at Insignia/CBRE and trained junior brokers at Insignia/ESG CBRE and Newmark Knight Frank.
Education
Giammarco attended Bronx High School of Science and Kings College in New York.
Professional Associations & Designations
Giammarco was named Most Promising Broker of the Year at GVA Advantis. He also won numerous market research awards and awards for brokerage levels at Insignia/CBRE. Giammarco won the Asset of the Year Award for repositioning property at Insignia/CBRE.
Transaction History
Barclays, 250,000 SF headquarters
Bayerische Vereins Bank, 150,000 SF headquarters, and multiple city locations
Frenkel & Co., 50,000 SF headquarters and multiple city locations
Right Management Associates, multiple city locations
Hong Kong government purchase of Park Avenue property for numerous agencies
Commonwealth Secretariat to the United Nations of 20 protected country ambassadorial offices
Net 2000 Telecommunications National Switch and Co-Location facilities rollout
Haworth Furniture Systems NYC showroom
Agency representation for Teachers, REEF, American Ventures, PMRA, AVMED Holdings WYNCO Partners & Landmark Holdings, LLC