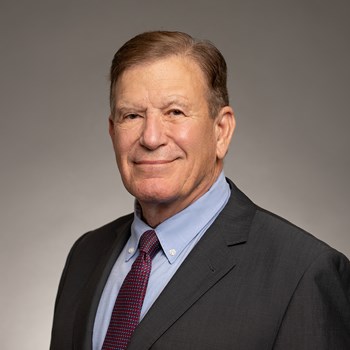 Specialties
Investment Sales
Scope of Experience
Don Morrow is a Senior Vice President in the Investment Sales Division at NAI Horizon. Don concentrates on office, industrial, and net leased investment sales. His ownership experience of a real estate development and investment firm and familiarity with structured finance provide valuable insights into the perspective of his clients.
Background & Experience
Don possesses more than 30 years of commercial real estate experience. He served as regional manager for the Phoenix office of Marcus & Millichap. He helped grow the gross income for the M&M office by 67 percent and the number of agents by 60 percent in 3½ years. Prior to that he was managing director of the Phoenix/Las Vegas offices of Voit Real Estate Services. During that time he was very involved in helping the agents craft solutions to challenging transactional issues. He oversaw all aspects of the brokerage and property management operations, growing the offices dramatically in size, reputation, and transactional experience. As a partner with Biltmore Holdings, a real estate development and investment company in Phoenix, Don was involved in the acquisition of more than $100 million (totaling more than 1 million square feet) of institutional-quality office and industrial investment properties in Metro Phoenix. Don held several titles at Grubb & Ellis Company, where he began his career in the Phoenix office. He served as managing principal/partner, overseeing all facets of the operation of the Grubb & Ellis | BRE Commercial Phoenix brokerage operation. Responsibilities included development and implementation of the strategic plan, business development, recruiting, training, and operational, budgetary, and personnel decisions. As Western Regional president, Don was responsible for 22 Grubb & Ellis offices throughout the Western U.S. As an investment salesperson with Grubb & Ellis, Don frequently ranked at the top in the Phoenix office and among the top agents nationally. He also served as the chairperson for the National Investment Council Top Agents who met periodically to share best practices.
Education
A native of Kalamazoo, Mich., Don is a graduate of Arizona State University where he earned a Bachelor of Science degree in real estate.