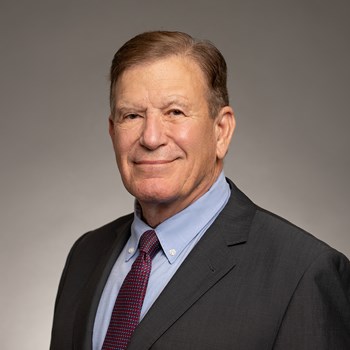 Specialties
Office/Industrial
Scope of Experience
Don Morrow concentrates on office and industrial leasing and sales. His personal experience with a real estate development and investment firm and familiarity with structured finance provide valuable insights into the perspective of his clients. He also possesses a breadth of leasing and sales experience with multiple asset types. Morrow values honesty and integrity, which aids in establishing deep trust with his clients. He strives to have a deep understanding of the market to provide clients with the information necessary to make informed decisions so they can feel confident. This attention to detail, paired with his strong work ethic, leads him to exceed his client's expectations continuously. Morrow thrives in a quickly expanding and changing market that provides continuous opportunities to learn and grow. This ongoing growth contributes to delivering the highest quality experience for his clients.
Background & Experience
Morrow possesses more than 40 years of commercial real estate experience. As a partner with Biltmore Holdings, a real estate development and investment company in Phoenix, Morrow was involved in acquiring more than $100 million (totaling more than 1 MSF) of institutional-quality office and industrial investment properties in Metro Phoenix. The sale of two office towers at 3003 and 3033 N Central Ave totaled 592,000 SF. A notable transaction facilitated by Morrow involved asbestos abatement, which adjusted the purchase price. During the escrow, the buyer unveiled plans to enclose the patios that surrounded each floor of the 26-story structure, dramatically expanding the square footage to what it is today.
Before joining NAI Horizon in 2017, Morrow was managing principal/partner, overseeing all facets of the Grubb & Ellis | BRE Commercial Phoenix brokerage operation. Responsibilities included developing and implementing the strategic plan, business development, recruiting, training, and operational, budgetary, and personnel decisions. He was responsible for 22 Grubb & Ellis offices throughout the Western U.S.
Education
Morrow, a native of Kalamazoo, Michigan, graduated from Arizona State University, earning a Bachelor of Science degree in Real Estate.
Professional Associations & Designations
Morrow is active in NAIOP Arizona, ULI Arizona, and ICSC. He holds an Arizona real estate license.
Transaction History
Brokerage —
3030 N. Central Ave., Phoenix, 189,868 SF office
3003 N. Central Ave., Phoenix, 457,893 SF office
51 W. Third St., Phoenix, 125,000 SF mixed-use
9501 E. Shea, Scottsdale, 380,106 SF office
Hayden & Via de Ventura, Scottsdale, 156,751 SF mixed-use
Ownership —
111 W. Monroe, Phoenix, 267,760 SF office
1330 W. Southern, Tempe, 150,000 SF office
7400-7408 W. Detroit, Chandler, 121,671 SF flex
7910-8060 S. Kyrene, Tempe, 102,667 SF flex
7470-7474 W. Chandler, Chandler, 77,413 SF flex