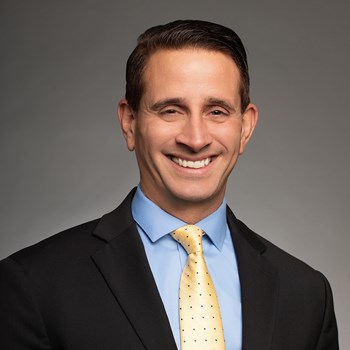 Specialties
Office
Scope of Experience
Joe Pequeno is a relentless commercial real estate professional with a significant presence in the Phoenix market. He specializes in commercial office leasing but revels in the ability to handle all areas of client real estate needs. Pequeno is a go-getter. Joe distinguishes himself by his ability to manage a transaction and communicate effectively from start to finish. He advocates for his clients and will go above and beyond to find equitable solutions to achieve their real estate objectives.
Background & Experience
Pequeno is an expert communicator, notable in his ability to give his clients the "play-by-play" throughout each transaction. Before joining NAI Horizon in 2019, Pequeno was a Sports Anchor, Reporter, and Communication Specialist. He continues this specialty as a Sideline Reporter and Announcer for Sports Zone Radio.
Nonetheless, Pequeno is anything but a Sideline player at NAI Horizon. Pequeno is driven, motivated, and forward-moving. He is a team player dedicated to the satisfaction of every one of his clients.
Transaction History
Bright Health Plan, 28,000sf sublease worth $3.214mil
ABA Adventure, 5-year lease transaction worth $972k
Coach Pain Academy, 10-year, 4,000sf, $1,434mil
18000 N. 29th Avenue, Building C purchase, $3mil
AZ Buckeye Investors Buckeye 196 Acres land Purchase Worth $3.65