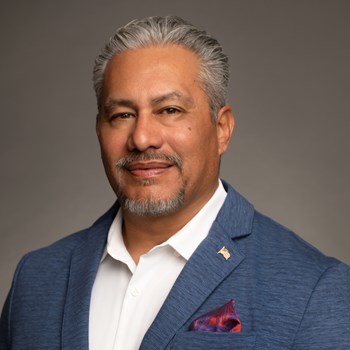 Specialties
Industrial, Corporate Services
Scope of Experience
Jeffrey Garza Walker, MRED, MBA, is an Executive Vice President who focuses his advisory and brokerage work on industrial and corporate services. Garza Walker divides his time representing tenants and landlords in Metro Phoenix and throughout the U.S. as well as investors and corporate occupiers in Mexico and numerous Latin American countries, where he possesses a client base and network of relationships. In addition to serving clients in Mexico and Latin America, Garza Walker assists with their real estate requirements in the U.S. He is leading the initiative to incorporate Environmental, Social, and Governance (ESG) best practices into existing and new supply chains that companies use to source, assemble, manufacture, and deliver goods and equipment to businesses and consumers.
Skills: Real Estate Advisory Services · Global Cross-Functional Team Leadership · ESG Strategies · Community Development · Teamwork
Background & Experience
Before working with another brokerage firm in the Valley, Garza Walker served as a corporate manager with APL Logistics Ltd., a wholly owned subsidiary of Kintetsu World Express Inc., a Japan-based freight forwarding and transportation company. He ran the firm's North American, Mexico, and Latin American supply chain management services business. His background as a Senior Director of Corporate Real Estate in North/Latin America with a top-tier 4PL logistics company provides a capable skill set and 20 years of experience in commercial real estate brokerage/development. He applies a strategic approach that harnesses the best outcomes for his clients and their real estate by leveraging his connections and people power through environments that promote growth.
Education
Garza Walker earned a Master's in Real Estate Development at Arizona State University, a Master's degree in Business Administration from the University of Phoenix, and a Bachelor of Arts in Spanish from Montana State University in Bozeman.
Professional Associations & Designations
Garza Walker serves on several councils and boards, including the Arizona State University (ASU) Real MRED Real Estate Council, Southwest Valley Chamber of Commerce (Chairman of the Board), U.S. Green Building Council/Arizona Chapter, Phoenix Sister Cities, and Global Chamber® Phoenix. He is a frequent guest speaker and presenter on supply chain management issues and solutions. Additional affiliations include Salvation Army South Mountain, Habitat for Humanity Central Arizona, and South Mountain YMCA. Garza Walker is a veteran of the U.S. Armed Forces.
Transaction History
Garza Walker's transactional experience includes more than 150 million square feet of industrial property in the U.S., 50 million square feet of industrial services in Mexico, and more than 50 million square feet of industrial leasing, acquisition, and disposition in Latin America.
Strategic Clients
Chicanos Por La Causa
ASU
Footprint
Sigma
Quantum
WESCO