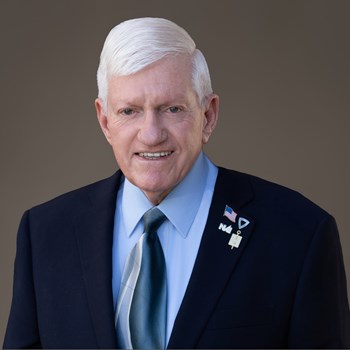 Specialties
Industrial/Land
Scope of Experience
John Filli strives for global positioning through industrial strength. He is an exceptional broker with expanded expertise across the state of Arizona. Fill specializes in Industrial, Land, and Investment Properties with a primary focus on renewable energy in the industry. He is an expert communicator with powerful compassion for his clients. Filli has extensive knowledge and experience in the commercial real estate field. His intelligence is especially noted in his understanding of the market, working with contractors, architects, and government entities. He takes an aggressive approach to each transaction's marketing and public relations while capitalizing on current relationships with local and national investors. Filli is audacious in engaging complex real estate transactions with efficient and creative solutions.
Background & Experience
Filli is a problem solver with achievements in Mechanical Contracting and the Real Estate Industry. He has extensive experience with quasi-industrial/retail properties, environmentally challenged sites, property searches and evaluations, acquisitions, and dispositions.
Before a career in commercial real estate, Filli was actively involved in the mechanical contracting industry, where he completed a variety of notable and challenging projects, including the installation of the solar heating and cooling system at the Wrigley's Mansion, providing consulting engineering services to improve the efficiency of an existing 1.2 Million CFM Vane Axial Fan Mine Ventilation System, installation of the air conditioning and ventilating systems serving SRP's Pumped Storage Electric Power Generating Systems, and the air conditioning and ventilation systems serving the Adam's Hotel and Terminal 3 at Phoenix Sky Harbor, to name a few. Of the more than 30 years of experience that Filli has in mechanical contracting and construction, twelve were in ownership and management positions.
During his present time with NAI Horizon, Filli has proven considerable experience in dealing with long-term ground leases when used to accommodate the installation of solar voltaic electric generating facilities and wind farms. He also has extensive experience in dealing with properties that involve clean rooms, wet labs, process piping, and energy reclaim/recovery systems.
Filli's diverse background and extensive experience make him the ideal commercial real estate professional to work with in any capacity.
Education
Filli received his BS in General Studies with a Major in Engineering and a Minor in Math from Arizona State University in 1975.
Professional Associations & Designations
Fillis's diverse background and devotion to his career have resulted in an array of affiliations throughout the years.
In his early years, Filli served in various roles for ASHRAE Central Arizona Chapter. He was a member and board director of the Plumbing and Air Conditioning Contractors of Arizona.
In October 2000, Filli achieved the highly coveted SIOR Industrial Designation (Specialist, Industrial & Office Real Estate). Between 2002 to the current year, Filli has served many roles in the Southwest Chapter of SIOR. In May of 2011, Filli was appointed by the President of SIOR (national) as its representative to serve on the BOMA Industrial Floor Measurement Task Group to revise "The Standard Methods of Measurement for Industrial Buildings."
Filli is also active in NAIOP, CCIM, SEVRAR, Valley Partnership, and numerous southeast valley networking groups.
In 1999, Filli was honored to receive the Mesa Broker of the Year Award. That same year, he was nominated for NAIOP's Industrial Broker of the Year Award. In 2004 and 2005, Filli received recognition, earning NAI Global's Industrial Council Service Award and Council Leadership Appreciation Award. In 2007, Filli witnessed his career and devotion to his specialty in a full circle. He was dignified to receive the SIOR Largest Dollar Volume Transaction Award. Not long after, Filli was only 1 of 9 brokers worldwide to achieve NAI Global Gold Elite Status.
Transaction History
Hertz Equipment Rental Corporation - 9,050 sq. ft. on 2.5 Acres
Hertz Corporation - 8.50 acres
International Bedding Corp. - 88,000 sq. ft.
Micro-Rel/Medtronic - 47,000 sq. ft.
Aspen Furniture - 78,000 sq. ft.
Bull HN Software Facility - 137,000 sq. ft.
Snavley Forest Products - 60,000 sq. ft.
Nationwide Auto Glass - 21,000 sq. ft.
Superior Label System - 26,000 sq. ft.
Sears Roebuck & Company - 40,000 sq. ft.
Sears Roebuck & Company - 22,000 sq. ft.
Yusen Air & Sea Car - 15,000 sq. ft.
Advanced Auto Body - 32,000 sq. ft.
Walmart - 113,000 sq. ft.
IKEA - 23 Acres
Cenveo - 109,000 sq. ft.
Strategic Clients
Maxim Group/Carpetime
Micro-Rel/Medtronic
Superior Label Systems, Inc.
Sears Roebuck & Company
Hertz Corporation
North American Composites
Safety Master
Trotter Kent
State Farm Insurance
Ray Building Limited
Nationwide Auto Glass
Yusen Air & Sea Car
Lexington Trust