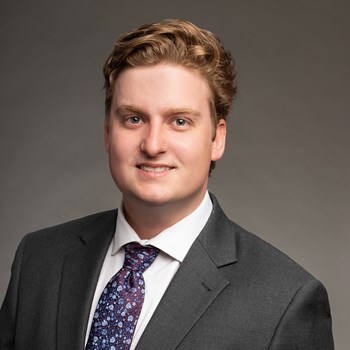 Specialties
Industrial
Scope of Experience
Larson Wilcke is a dynamic professional and a second-generation commercial real estate agent at NAI Horizon. He is motivated and relentless in his efforts, never hesitating to do the extra work. This dedication is apparent in comparing his years of experience with the extensive knowledge he possesses. His perseverance has given him the necessary skills to stay up to date on the changing market, build prominent lasting relationships, and outwork the competition. Wilcke is relationship-centric, always focused on his client's best interest.
As part of the Father/Son Wilcke team at NAI Horizon, Larson specializes in industrial and automotive properties, land, and investment sales. His area of focus is Metro Phoenix.
Background & Experience
Wilcke is a proven force in the commercial real estate field. He joined NAI Horizon in 2019 as a Data Research Analyst and GIS specialist. As an NAI Horizon sales associate in 2022, his first year in that role, he participated in five sale and leasing transactions of more than $7 million. He was among the firm's Top 10 producers for June (2022).
Education
Larson Wilcke is a 2021 graduate of Arizona State University with a Bachelor of Arts degree in Business Marketing and a minor in Real Estate from the W.P. Carey School of Business.
Professional Associations & Designations
Wilcke earned his real estate license from the Arizona School of Real Estate and Business in 2021.
Transaction History
Three deals highlight Wilcke's transaction history: the closing of an office investment deal for $2.475M, an industrial manufacturing investment deal for $2.2M, and a flex owner/user warehouse deal for $1.6M.