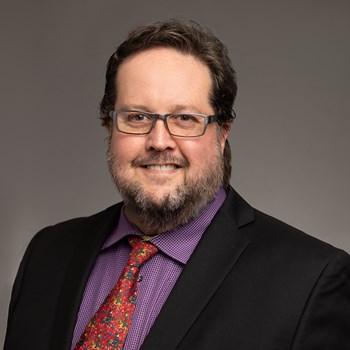 Specialties
Business Brokerage/Senior Living
Scope of Experience
Michael Gaida's primary areas of specialization include business brokerage in the senior living sector nationwide and general businesses in Arizona. He has vast experience in senior living, industrial, manufacturing, services, and automotive transactions. Gaida creates his success by helping the seller streamline its business operations and orchestrating the process once a buyer has been identified. Due to the depth of financial and business analysis Giada provides to support clients in achieving their real estate goals, he offers unparalleled discretion. "Work on the company rather than in the company," he says. Gaida represents sellers of profitable businesses from $250,000 to $25 million.
Gaida's client base is primarily referral based. He is trusted and well-respected in the commercial real estate industry. His honesty and integrity help him guide business owners through the entire selling process, including valuation, listing, and negotiations, which are unlike any other real estate transaction. He does this with confidence and complete confidentiality.
Background & Experience
After a stint at SVN Desert Commercial, where his duties included business brokerage, industrial, and retail leasing, Giada transitioned to NAI Horizon. He has nearly 20 years of brokering the sale of closely held, medium-sized businesses in Arizona in healthcare, senior living, manufacturing, and transportation. He has worked with national commercial real estate firms since 2008, giving him a unique ability to value business and real estate transactions. He lived in New York City and focused on private equity and venture capital firms to assist with their human capital needs within their portfolio companies. He is responsible for expanding the senior living practice within NAI Horizon in the Southwest and nationwide.
Before 2002, Gaida specialized in recruitment at the executive and C-suite levels. In New York City, he worked with private equity and venture capital firms to help with their executive searches nationwide. Gaida's specialties include mergers and acquisitions, private equity and venture capital contacts, and strategic development of senior management teams within early-stage and venture-backed companies. He possesses experience in the healthcare, industrial, and automotive sectors of business and commercial real estate sales.
Education
Gaida graduated from Ottawa University in Phoenix in 1986 with Bachelor of Arts degrees in Business and Psychology.
Professional Associations & Designations
Gaida is an active Arizona Healthcare Association (AHCA) member and sits on the Finance Committee. He is involved with industry groups, including Valley Partnership, NAIOP Arizona, and ULI Arizona. Gaida was selected to AZRE magazine's 2021 People to Know in Commercial Real Estate in the brokerage category.
Transaction History
35-year established Teflon and ceramic coating business, including real estate
A skilled nursing facility in Southern Arizona; 50 beds, including real estate
Several assisted living homes across the Valley
The biggest towing company in Arizona sold to a private equity firm
Independent living/assisted living facility; 150+ beds sold to a private equity firm
Assisted living in Michigan; co-brokered and sold to a regional operator
Independent research business sold to a public company.
Numerous restaurants and service businesses in Arizona over the past two decades
Numerous manufacturing and machining businesses over the past two decades