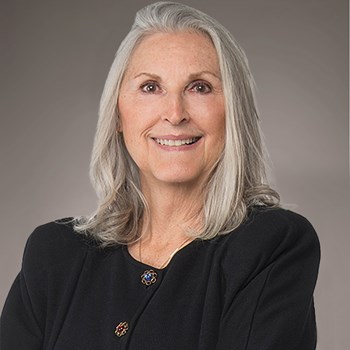 Specialties
Retail, Landlord Representation
Scope of Experience
Sharon provides a variety of services such as dispositions, landlord and seller representation with primary focus in retail sales and leasing on behalf of local clients and businesses.
Background & Experience
Sharon has lived in the Valley of the Sun since 1961 after relocating with her family from Oklahoma. She has over 36 years commercial real estate experience. She joined NAI Horizon in 1992. She's been affiliated with NAI, formerly New America Network, since 1986 first working with Del E Webb Commercial Real Estate and subsequently Terra Marketing, both former members of the network.
She typically represents sellers and landlords of retail and office properties but has experience in land and industrial sectors. She has worked for small businesses to corporate clients. She represented the United States Postal Service on the leasing of a 358,000 square foot mail processing facility in Phoenix, a 42 acre distribution facility in Albuquerque, and expansion of a processing facility in San Antonio as well as disposition services for excess land parcels throughout Arizona. She's done site selection for Manor Care Health Services, located regional offices for Philip Morris USA, National Semiconductor and Gestetner Corporation. She's done excess parcel disposition for Circle K Stores Inc. Other corporate clients include Walmart and Best Foods.
Testimonial
"Honesty and trustworthiness can not be lightly regarded. Thank you for developing and guarding those qualities in your life. It is only when you possess those character traits on a personal level that you can genuinely exhibit them in your work life. I appreciated your professionalism and dedication as you carried out and represented our business."
- Patty McLennan (President, Rancho/Hayden, LLC)