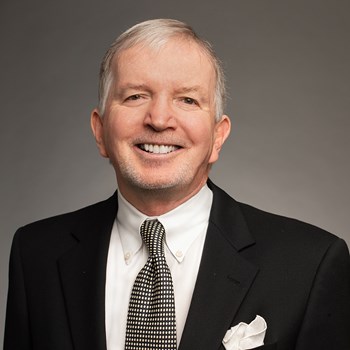 Scope of Experience
Thomas Smith is a respected commercial real estate agent whose practice is Purpose Driven Ministry. Smith leads the Church Realty Solutions (CRS) team and serves churches and religious entities in the advisory, valuation, and execution of their real estate requirements when acquiring, selling, or leasing their properties. His responsibility is diverse and expands to the business of Church and School entities. He specializes in engaging private, charter, and religious schools in needed support for a strategic approach and process to locate or relocate their facilities, purchase buildings or land, lease, and construct or build ground up.
Smith has an esteemed reputation for exceeding client expectations. He is devoted to relationship development, nurturing, empathy, and understanding each client's environment. His commitment to client correspondence enables his clients with transparency and understanding of each phase of the commercial real estate process. His genuine intentions, paired with his tenacious and steadfast disposition, lead to endless opportunities and the ability to fulfill clients' complex needs.
Background & Experience
Smith possesses wide-ranging experience in strategic planning across multiple industries. Clients include Fortune 100/500 companies, real estate/public/private firms, churches, and other religious entities. For more than seven years, he has served spiritual and school entities in the commercial real estate industry using multiple skill sets and competencies in executive leadership, sales, marketing, strategic planning, corporate communications, and change management executed over 30 years, also succeeding in commercial real estate development and senior executive management.
Smith previously worked at CB Commercial (now CBRE), serving as an Executive Vice President. Before moving into senior executive management, he wrote his first book, "Winning in Commercial Real Estate: An Action Plan for Success." During an 18-year tenure at CB, he was one of the leading multifamily brokers in the nation for more than eight years. He won significant awards such as Rookie of the Year and Top 20 Earners (for the entire company), and he was the No. 1 multifamily specialist in back-to-back years.
Following his contributions to CB Commercial, Smith was recruited to join Arthur Andersen and was quickly named a Partner. He led the creation/development of the new go-to-market platform and rebranding effort known as RE Source One for the worldwide real estate and hospitality practice. He and his team won the firmwide international award for excellence in integrated marketing and strategy development (AIME).
Smith later entered commercial real estate development, where he was responsible for more than 760,000 SF of institutional-grade commercial real estate development built and financed and entitled in three states and multiple submarkets in the Western U.S., which was accomplished in less than four years. Smith also previously led the worldwide marketing and rebranding effort for a $4 billion software company. The advertising campaign was awarded/nominated for major advertising industry awards, winning the Mercury and being a finalist for a Clio.
Smith joined the CRS practice through NAI San Diego as a Partner in 2014 and has authored and designed its unique integrated sales and marketing platform and elements. He joined NAI Horizon in 2020.
Education
Smith earned a Bachelor of Science degree in Business from Arizona State University. He also completed Executive Education programs in Strategic Planning at Haas School at the University of California-Berkeley.
Professional Associations & Designations
Smith revels in decades of long track records of success and high achievements. Smith's volunteer work and philanthropy are just as impressive as his church and school real estate outreach. He served on the Board of Directors of Arizona Special Olympics and volunteered his time with Big Brothers and Big Sisters of Arizona. He has coached Scottsdale Pop Warner Football and Torrey Pines Pop Warner Football in San Diego. Additional philanthropy includes serving on the board for Home Aid San Diego and the Senior Community Center for Low-Income Seniors.
Transaction History
Since entering the church and religious entity brokerage business in 2015, Smith has sold or leased more than 200 properties either on the listing or buyer or tenant sides. He often has represented both sides of multiple transactions for scores of church or religious entity clients and has compiled an impressive list of testimonials.
In 2021 Smith negotiated three deals totaling $3.8 million. He represented the seller, Gloria Dei Evangelical Lutheran Church in Paradise Valley, Arizona, in the $2.41 million disposition of the iconic church at 3539 E. Stanford Drive. In a second deal involving the asset, Smith represented the landlord, HOH PV LLC, in a long-term lease totaling $653,964 for a new tenant, Blessings Community Church of Scottsdale, Arizona.
Strategic Clients
Horizon Presbyterian
Jubileo Church
Providence Orthodox Presbyterian
Roman Catholic Diocese of San Diego
Trinity Church
Phoenix Chin Bethel Church
Church of Christ
Celebration Lutheran Church
Gloria Dei Lutheran Church
Seventh Day Adventists
Roman Catholic Diocese of Phoenix
Christian Scientist Church
Jesus is Lord Church
Bible Baptist Church
Horizon Christian Fellowship
Jericho Road Baptist