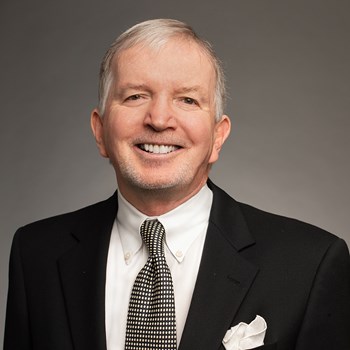 Specialties
Church Real Estate
Scope of Experience
Thomas joined NAI Horizon in 2020 after working with NAI San Diego beginning in 2016.
His focus is serving the real estate requirements for Churches (Church Realty Solutions-Linking Real Estate with Ministry), and he also focuses on serving Schools (School Realty Solutions-Linking Learning with Real Estate).
Using Strategic Planning models in combination with Asset Management models and employing a relationship driven best practices sales/marketing approach his service levels and results are consistently recognized by his clients with a variety of testimonials attesting to consistently high levels of satisfaction.
Background & Experience
Thomas began his dynamic career as a firmwide leader in Sales, Sales training, and Sales management with Xerox Corporation.
He next joined CB Commercial (now CBRE) in apartment sales where he earned a variety of major sales awards including Rookie of the Year, Top 20 Producers across the entire company, Number One in Apartment sales two years in a row, and was consistently in the Top Five of all apartment sales brokers across the entire firm.
After his first book, "Winning in Commercial Real Estate-An Action Plan for Success" was published to great reviews, Thomas returned to CB Commercial as Executive Vice President for Professional Education/Training, Marketing, Corporate Communications, and Change Management. During his tenure he and his team won multiple Chairman's Award for Professional Excellence. Thomas was the Architect and Director of CB University that became the benchmark for professional training and education (for brokers, managers, and corporate clients such as Ford Motor Company, DuPont, and others) within the entire commercial real estate industry.
He was recruited to join the Worldwide Real Estate and Hospitality practice for Arthur Andersen and soon became a Partner while leading Strategic Planning and Integrated Marketing. His work was recognized with a global AIME Award for his creation and development of the sub brand RE-Source One Go to Market platform.
The next stop took Thomas into the commercial real estate development business where he and his partners developed industrial and office parks in three states and multiple sub markets.
During that period Thomas was recognized as a member of Who's Who in Commercial Real Estate by the San Diego Daily Transcript.
During this period he was hired to give 25 key note speeches and presentations to a variety of firms in the commercial real estate and assorted industries.
In 2012 he returned to commercial real estate brokerage and began specializing in serving churches and schools where he has consistently earned Top 5 producers awards.
Education
Smith earned a Bachelor of Science degree in Business from Arizona State University. He also completed Executive Education programs in Strategic Planning at Haas School at the University of California-Berkeley.
Professional Associations & Designations
Smith revels in decades of long track records of success and high achievements. Smith's volunteer work and philanthropy are just as impressive as his church and school real estate outreach. He served on the Board of Directors of Arizona Special Olympics and volunteered his time with Big Brothers and Big Sisters of Arizona. He has coached Scottsdale Pop Warner Football and Torrey Pines Pop Warner Football in San Diego. Additional philanthropy includes serving on the board for Home Aid San Diego and the Senior Community Center for Low-Income Seniors.
Transaction History
Since entering the church and religious entity brokerage business in 2015, Smith has sold or leased more than 200 properties either on the listing or buyer or tenant sides. He often has represented both sides of multiple transactions for scores of church or religious entity clients and has compiled an impressive list of testimonials.
In 2021 Smith negotiated three deals totaling $3.8 million. He represented the seller, Gloria Dei Evangelical Lutheran Church in Paradise Valley, Arizona, in the $2.41 million disposition of the iconic church at 3539 E. Stanford Drive. In a second deal involving the asset, Smith represented the landlord, HOH PV LLC, in a long-term lease totaling $653,964 for a new tenant, Blessings Community Church of Scottsdale, Arizona.
Strategic Clients
Sample Clients and Brokerage engagements
Seventh Day Adventists
Church of Christ
Presbyterian denominations
Roman Catholic Diocese of San Diego
Roman Catholic Diocese of Phoenix
Bible Baptist
Horizon Christian Fellowship
Jericho Road Baptist
Trinity
Mars Hill
Christian Scientist church
Jesus is Lord
Lutheran denominations
Redeemer Missionary Baptist
Tipping Point School
Calvary Baptist Tri City
Bahai Faith
Phoenix Chin Church
Gloria Dei Lutheran Church